Ending homelessness is a marathon – not a sprint. Take on the Cardiff Half Marathon to support people off the streets.
The Cardiff Half Marathon is a 13.1 mile race renowned for its flat, fast and iconic course through the Welsh capital. Year-on-year it has become increasingly popular, attracting runners of all ages and abilities. 
In the 2019 race, The Wallich had 50 incredible Cardiff Half runners. Signing up with us today means that you will join our amazing #TeamWallich alumni who have all done something to prevent homelessness in Wales. 
So, whether it's your first half marathon, or you're looking to beat your personal best, join us for the 2022 Cardiff Half Marathon and help make a difference to some of the most vulnerable people in society. 
When is Cardiff Half Marathon?
As a result of safety concerns, the 2021 Cardiff Half will now take place on Sunday 27 March 2022.
If you were part of #TeamWallich and cannot run in March, please get in touch with our fundraising team – dosomething@thewallich.net
How much is a charity place?
It's FREE. All we ask in return is that you please raise a minimum sponsorship of £250. 
How do I apply for a place with The Wallich at Cardiff Half Marathon? 
Simply complete the form below and we'll get in touch with details of your registration, as well as a fundraising pack containing all of the advice, support and materials you need to get started with your fundraising.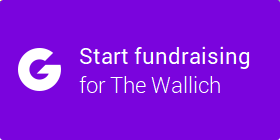 Sign up